A pulk for the tough goer. Developed for the Greenland Northward Expedition 2008 by Petri Mäkelä and Vuorenmaa.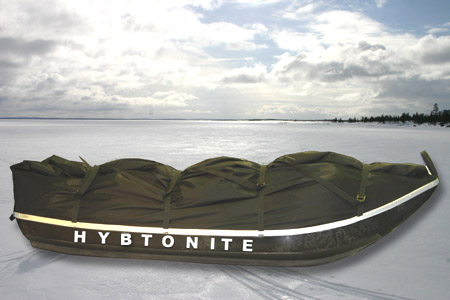 Picture: Reissu-Pete
The Hit Ultima Thule-pulk is the same shape as the Hugehit. The difference is that it is made from carbon/glassfibre-composites, epoxy-resin and its base is covered with graphite skibase plastic. Other pulks in the Thule-series are Hit Mid Thule (model Bighit) and Hit Thule (model Smallhit).
Check out the other pulk models!
The pulk found to its "homeland" in Thule Greenland. Read more: http://www.expedition.fi/greenland2008/enindex.html
More info on the pulk and its development:
http://www.expedition.fi/greenland2008/enahkionkehitys.html
The expedition was a success! Congrats to both Pete's!