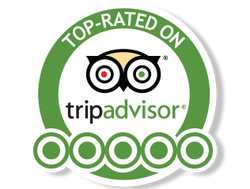 Here are short excerpts from the feedback we have gotten on TripAdvisor:
"My mother and I spent an afternoon on a canoe tour led by Tapio Tyllila. He was an exceptional guide – knowledgeable, friendly, professional and energetic…. If we return to Tampere, we will definitely schedule another activity with this family-run company! Thanks, Tapio!"
"Our day with Pekka and Tapio with "Hiking Travel Hit" was one of the most memorable we've had. We nordic skated on the ice of a vast lake for 30 kilometres and it was a blast… This was one of the best experiences we enjoyed on our trip to Finland and we would highly recommend this. Thank you Tapio and Pekka!"
"If you are visiting Tampere in winter, you definately need to go to ice skating in lake Näsijärvi. You get all the equipments and help from Hiking Travel! It's the best activity here in winter. Very nice staff!"
"…I truly recomend it, the compound of costumer care, prices, and equipment are by far the best you could ask for!…"
We want to serve you and all our customers better. For this developmental process your feed back is crucial. Please let us know about your experiences with us: about tours, programs, equipment and other dealings you have had with us.
There are two choices to send feedback:
Write a reviews about our services on our TripAdvisor-page:
2. You can also send feedback via email.